2013 Conference Candidacy Retreat
August 27, 2013
Forty-one ministry candidates from ten districts across the Kentucky Annual Conference gathered at Camp Loucon August 16th and 17th for a Conference Candidacy Retreat. The retreat began with a Baptismal Covenant Reaffirmation Service where all participants were reminded that, as clergy and laity, our calling and identity are grounded in the grace of our baptism.
Ministry Candidacy is a time of spiritual discernment for those who believe God is calling them to licensed or ordained ministry. During the retreat, Candidates shared their "call" stories and heard about the unique calls of the local pastor, deacon, and elder. There was time for the participants to ask questions about ministry and the candidacy process. After the retreat they will meet with regional candidacy mentor groups to continue their spiritual discernment.
The next Conference Candidacy Retreat will be in January 2014. Dates for that retreat will be announced soon.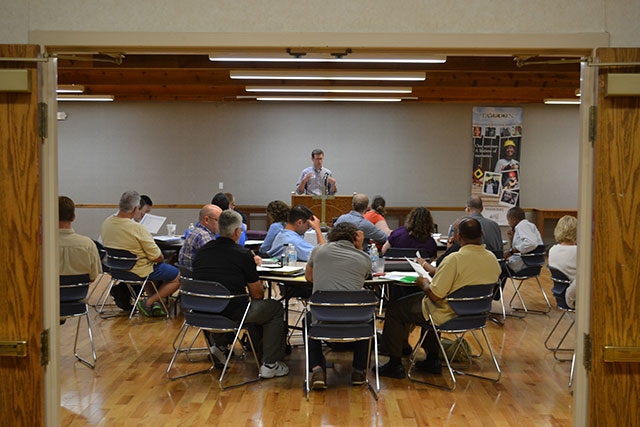 ---